Speaking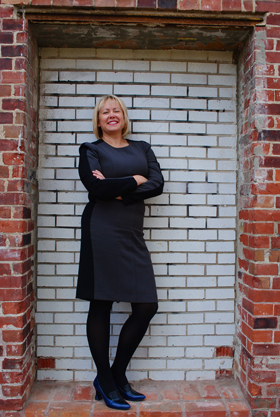 I offer thought provoking and sometimes a bit 'uncomfortable' seminars on many naturopathic topics ranging from an Introduction to Naturopathic Medicine to specific topics such as the Stress Epidemic or Food for Thought.
Presentations are adaptable to settings, group sizes and topics of discussion. I have had the honour of speaking to groups as large as 300 participants to more intimate groups of 5-10 including women's groups, government, unions, insurance companies and not for profit associations/organizations.
I am also available for media engagements. I have had extensive media training and have been invited to speak on television, radio, print and the web to offer my expertise on a wide range of topics.
Testimonials
"In June 2013, USW Local 1976 invited Shelley to a training session in Quebec to shed light on the Sugar & Diabetes epidemic with our union representatives across Canada. Unions face many labour issues across the country but our local union thought it be important to set aside time to address health issues that affect all of our members as well as their families. Shelley's presentation was an eye opener for all of us, the content was very informative and it was delivered in a professional manner with lots of energy and plenty of laughter which created an atmosphere where everyone participated.  The main message that I retained from Shelley's presentation is that Sugar and Diabetes is indeed an epidemic that will touch each and every one of us whether that be on a personal level or as a society as a whole and educating ourselves towards healthier and wiser nutritional choices is the first step and Shelley delivered in spades!!" — Steven Hadden, President, USW Local 1976
Are you ready?
If you are looking for a speaker who will provide thought provoking and tangible take-aways then let's connect.
If you are looking for a 'wow' factor then let's connect.
If you are simply looking for great evaluations from your constituents then let's connect.
I'm ready if you are….
Email: shelley@shelleyburns.ca
Phone: 416 918 0588